Find Your Perfect Fit: A Guide to the Best Neighborhoods for Young Professionals in Kansas City
Posted by David Van Noy on Friday, April 7, 2023 at 6:03:13 PM
By David Van Noy / April 7, 2023
Comment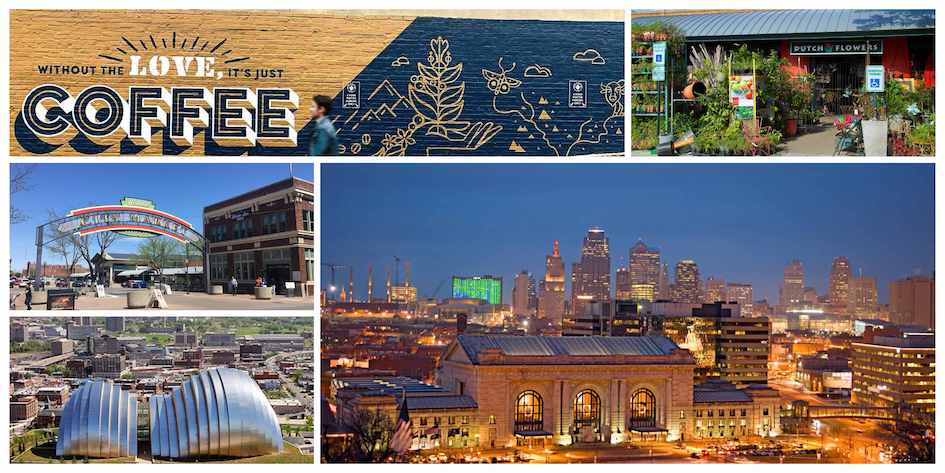 Kansas City is a vibrant and budding city that offers young professionals an exciting lifestyle. However, like many cities, choosing the right neighborhood to live in can be challenging. Your neighborhood shapes your social life, your commute, and your daily routine - making it critical to find a place that resonates with your lifestyle. The best neighborhoods for young professionals in Kansas City provide convenient access to the city's amenities and are a perfect fit for their personality and profession. In this guide, we will explore the three best neighborhoods for young professionals in Kansas City, including their key features, advantages, and disadvantages.
Midtown Westport
Midtown Westport is a neighborhood situated in the heart of Kansas City, with charming designs, beautiful landscapes and a lively atmosphere, making it a perfect fit for young professionals. Its residents enjoy a diverse mix of boutiques, restaurants, and bars, as well as easy access to many amenities, including Art Museums, Performance Theatres, and Parks. The neighborhood is also home to many young professionals in the area, which creates an infectious energy.
The key features that attract young professionals to Midtown Westport include its walkability, convenience, and energy. Midtown Westport offers numerous apartment complexes, historic homes with spacious backyards, and options for co-living spaces to fit your preference. However, Midtown Westport is also a vibrant nightlife destination, making it susceptible to noise and foot traffic. Due to its high-density area and popularity, rent and housing prices tend to be higher than other neighborhoods.
Crossroads
The Crossroads neighborhood accumulated its popularity due to its arts and culture scene that attracts young professionals. The neighborhood currently contains multiple art galleries, boutique shops, coffee shops and numerous bars offering craft cocktails and live music. Crossroads is also home to First Fridays, a monthly art crawl event that attracts artists, musicians, and foodies, making it a perfect fit for young professionals passionate about art and creativity.
The key features that attract young professionals to Crossroads include its proximity to the city's arts and cultural scene, easy accessibility through four arterial routes, and its friendly community. Crossroads is also affordable in comparison to other neighborhoods, making it an excellent option for those on a budget. However, the neighborhood's nightlife can sometimes lead to noise and limited parking due to small street parking areas.
River Market
River Market is a neighborhood located north of downtown Kansas City, offering young professionals a historic feel with a modern vibe. The neighborhood is a mixed-use development, including lofts and townhouses, modern apartments, and quaint shops and restaurants. The area is a vibrant hub of modern city life mixed with storied history, including the City Market, which has been part of Kansas City for over 100 years.
The key features that attract young professionals to River Market include its walkability, rich history, and accessible transportation routes. The neighborhood is also famous for its lively farmer's market, which is open year-round and attracts residents from across the city. However, as a historic neighborhood, some streets can be narrow, with limited off-street parking, and housing may be more expensive in comparison to other neighborhoods.
In Conclusion
Kansas City has become a perfect location for young professionals, thanks to its lower cost of living, growing job market, and robust nightlife. The three neighborhoods highlighted in this guide including Midtown Westport, Crossroads, and River Market offer excellent diverse options for young professionals living in Kansas City. In conclusion, we recommended young professionals looking for walkable access to nightlife and shopping to consider Midtown Westport. For those seeking access to the arts, easy transportation routes and affordability, Crossroads is the best option. And those seeking a historic feel and accessibility for transit should consider River market. Overall, young professionals should take their time to explore these neighborhoods before making a final decision, as it is crucial to find the perfect fit to match their personality and lifestyle.