Kansas City's Hidden Treasures: An Insider's Guide to the Most Sought-After Neighborhoods
Posted by David Van Noy on Thursday, April 6, 2023 at 9:30:11 PM
By David Van Noy / April 6, 2023
Comment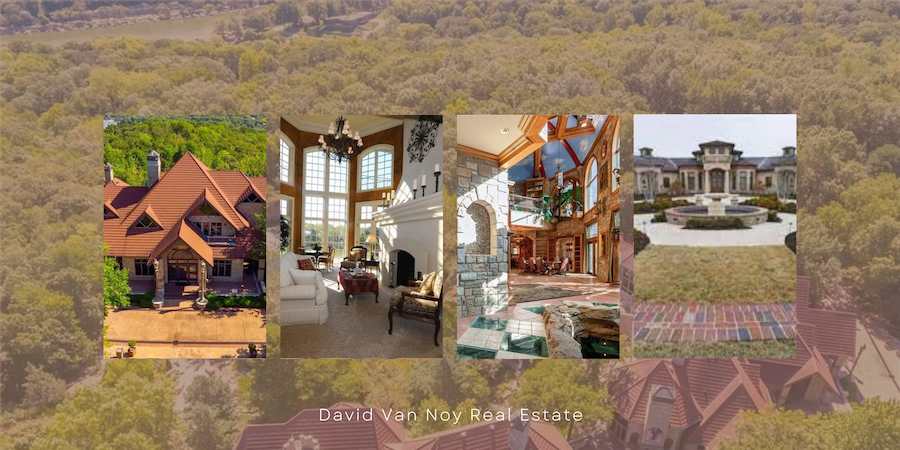 Kansas City has long been recognized for its diverse neighborhoods, each with its own distinct character and appeal. Whether you are a native or a tourist, knowing the city's neighborhoods offers a unique insight for exploring Kansas City. In this essay, we will explore some of Kansas City's hidden treasures- the most coveted neighborhoods in the city. This insider's guide will provide essential information about the popular and famous neighborhoods and some lesser-known areas that deserve attention.
The Plaza
One of the most famous neighborhoods in Kansas City is The Plaza. Located just south of downtown K.C, The Plaza is a meticulously designed, upscale neighborhood composed of Spanish architecture, fountains, and manicured lawns. The district radiates with shops, restaurants, and entertainment venues, including Fine Dining and high-end shopping. Here, visitors will discover some of the best sightseeing opportunities in the city, including The Nelson-Atkins Museum of Art, Kemper Museum of Contemporary Art & Design, and the Loose Park Rose Garden.
Brookside
Another hidden treasure of Kansas City is Brookside, located southeast of the Plaza. This neighborhood provides modern living with a classic suburban atmosphere. Brookside's streets align with old trees with a mix of Tudor homes to traditional American homes. Here we can find the Brookside Farmers Market that offers locally-grown produce and homemade goods. Brookside offers dining, from casual dining restaurants to some high-end options. From the lively festivals that happen in different months to Brookside Art Annual for art enthusiasts, all are offered in this charming neighborhood.
Westport
If you are looking for a youthful and bohemian energy feel, Westport is for you. The area features an array of bars, gastropubs, boutiques, and vintage shops. Westport offers a variety of events such as the St. Patrick's Day parade, prohibition day celebrations, and many festivals. The west plaza is the center of attraction for foodies, this area is home to some of the best restaurants like the Beer Kitchen, Bob Wasabi Kitchen, Q39, and many more. Westport boasts a variety of entertainment, including comedy shows at the Comedy City or making art at Paint Glaze & Fire.
Crossroads
The Crossroads district, located south of downtown K.C, is emerging as the creative center of the city. Crossroads has an atmosphere that combines modern living with historic preservation. It is well known for housing the largest group of independent art galleries in the region. The district has many unusual and trendy dining options, including tapas bar and grilled cheese haven. Here you can enjoy world-class exhibitions at the Blue Gallery or the Leedy-Voulkos Art Center. In Crossroads, you will discover many boutiques, art exhibitions, trendy rooftop bars, and live music venues, which will make your experience worthwhile.
Conclusion
Kansas City is undoubtedly an exciting place to live or visit, and the city's abundance of hidden treasures makes it even more rewarding. There are numerous neighborhoods to explore, from famous ones like The Plaza to lesser-known ones like Crossroads. In this essay, we have shared an insider's guide to the most treasured neighborhoods in the city. We urge you to take time to experience these neighborhoods up-close and discover other unique areas in Kansas City. Whether you're a visiting tourist or a lifelong resident, we hope this guide will help you appreciate the unique character of Kansas City's neighborhoods.