5 Proven Steps To Selling Your Home
Step 1

Market Overview
Utilizing strategies beyond just the Comparative Market Analysis to ensure accurate pricing is established. This is achieved through reviewing interest rates, availability of financing, overall inventory, and employing a wide range analysis of comparable markets.
Review the Big Picture and then zoom into the CMA.
The technology that is used in the real estate industry today is extremely current and effective in helping buyers and sellers navigate the overall real estate landscape. However, the same thing cannot be said about the strategies traditionally employed to help you determine the best price at which to sell your home.
The same protocol for pricing that has been used for years - a Comparative Market Analysis (CMA) - is still used today...and using it "by itself" is killing sellers' ability to maximize the sales price of their home.
The inherent problem with a CMA is that it only takes into consideration the sale of a small sampling of homes in your competitive range, without considering the reason why those homes may or may not have sold at a specific price. The condition, loss of job, underpriced, dated interior, a divorce situation, low curb appeal, vacant home, staging, foreclosure, short sale, etc. can all create a false sense of value.
What does that mean? If the agent is only using the CMA to determine how you are going to price your home, they could be using homes that sold for much less than a home such as yours. Since the agent picks the comparable homes, this could skew the market data significantly, causing you to lose valuable equity.
The approach we use to determine list price is different. We first review the housing market from a national perspective. We review interest rates, availability of financing, and overall inventory. Next, we review the overall local market. We carefully review the overall demand in each price range and determine if buyer demand is trending up or down. Finally, we review the homes that are similar to your property. This wholistic approach ensures that an accurate price is established for your home.
National Housing Trends
---
National Housing Report - Reviewing the market for a national perspective, ie., interest rates and availability of financing.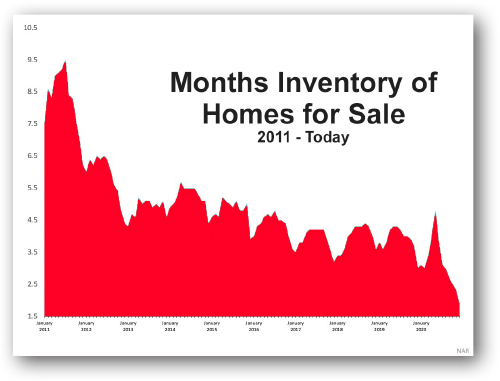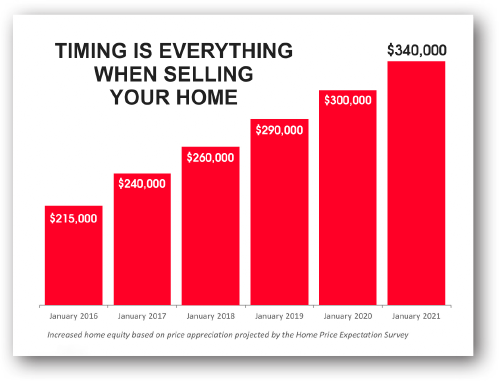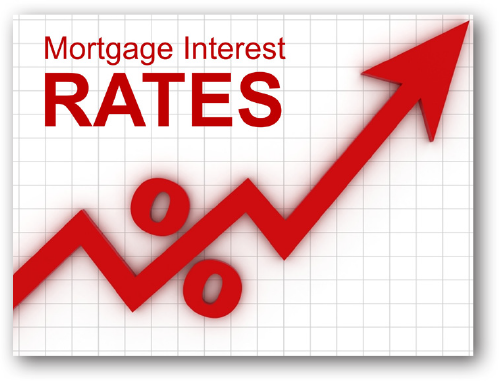 Local Housing Report
---
Reviewing buyer demand in each price range in the local market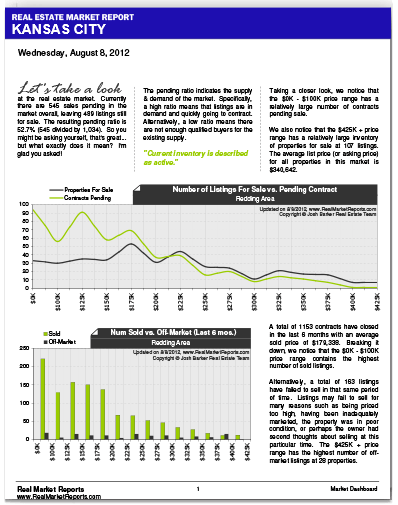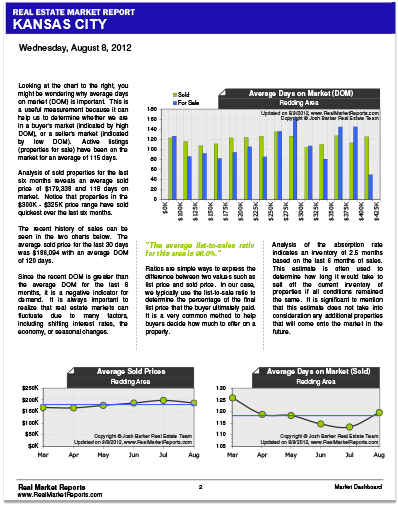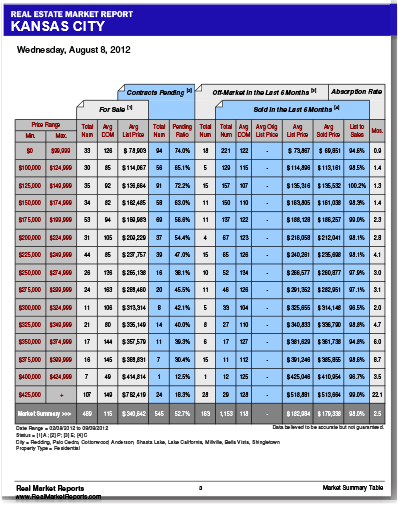 Neighborhood & Like Kind Property Report
---
Comparing homes similar to your home.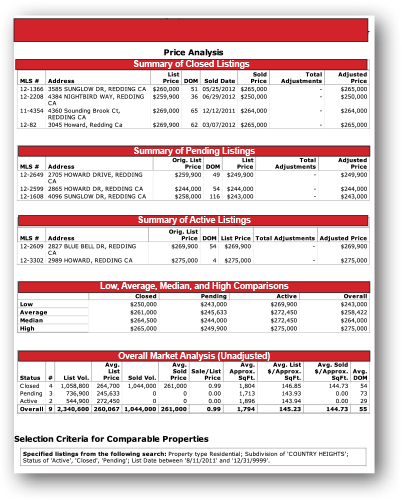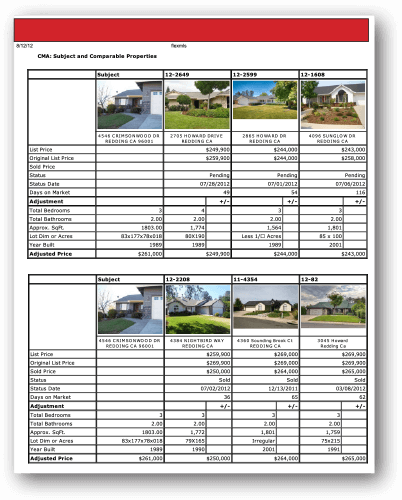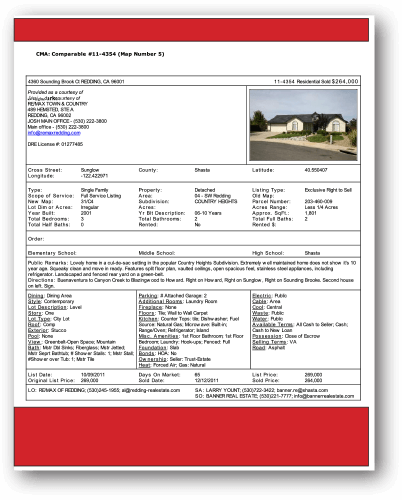 Home Preparation Program
---
Our office will handle the stress of preparing your home for sale with our home preparation program.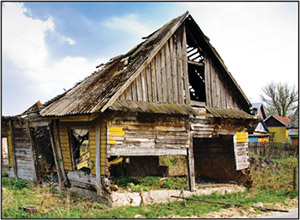 Before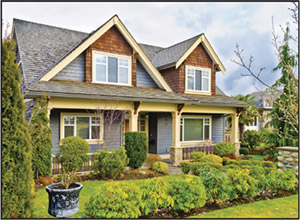 After
*We maintain an updated vendor list. This list of vendors have demonstrated a high level of professionalism and value in the various trades they perform.
---
Here are a few of the items included, but not limited to:
• Carpet Installation
• Window Cleaning
• Carpet Cleaning
• Landscaping
• Plumbing
• Cabinets
• Interiors/Exterior Paint
• House Cleaner
• Trash Clean Up
• Electrical
• Hardware
• Professional Movers
• Windows
• Blinds
• Roof
• Well
• Septic
• Decks
Step 2

Stand Out From The Crowd
Standing out from your competition increases the perceived value of your home by making it show better, or simply different from the competition. "Standing out" is one of the most important steps you can take to attract the greatest amount of buyers to your home. Professional img-wrappergraphy, SkyCam videography and staging recommendations are just a few of the ways in which we stand out from the average real estate team.

Four steps to achieving Top Dollar for your home.
1) Expert Staging Advice - We will consult with you to determine what, if anything needs improvement in your home to make it show the best while on the market. Market research shows that staged homes sell in as little as 14 days and for up to 3-5% more than homes not staged. (Staging is optional but recommended in some cases.)
2) Upgrade Advice - In order to drive the market value of your home up as high as possible, we will recommend, if necessary, any possible upgrades. We will help you arrange the lowest price guaranteed on any work needed to complete the recommended upgrades. Please note that upgrades are not always required to achieve the desired result. We will ONLY focus on items that will net you more money at the end of the sale.
3) Professional Pre-Inspection - An inspection can uncover potential problems prior to putting your home on the market. Resolving these problems prior to a sale can save you up to 40% in repair costs.
4) High Quality img-wrappers and Video - 90% of the time, the first showing of your home will take place on the Internet. For this reason, it is critical to use img-wrappers that capture the very best features your home has to offer. The right angles, with wide angle lenses, proper lighting and img-wrappershop make a significant difference in the number of showings a home receives.
To receive top dollar for your home, standing out from the competition is not optional. A professional Real Estate Agent knows how to help you achieve maximum differentiation and capitalize on it to get you up to 10% more for your home.
Step 3

Massive Exposure
Building on principle of standing out, massive exposure seeks to represent the differences you home offers to the largest possible pool of quaulified buyers in your market area. We tap into all of the major internet marketplaces, employ proprietary tactics in prospecting for potential buyers, and utilize professional copywritng strategies that make buyers want to see your home. In addition to our robust online marketing campaign, we also own www.kchomelistings.com. Kansas City's premiere home search site!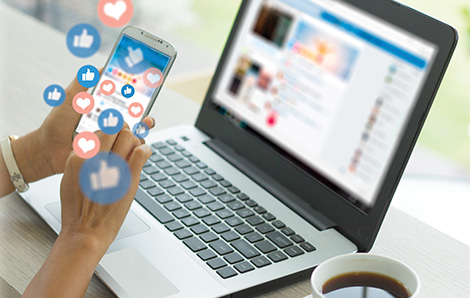 Exposing your home to the largest number of qualified buyers gets you the best possible price for your home. Building on the principle of standing out, Massive Exposure seeks to represent the differences your home offers to the largest possible pool of qualified buyers in your market area.
The traditional marketing strategy employed in today's market falls woefully short of getting your home the exposure you need to attract the largest number of qualified buyers. The largest number of qualified buyers looking at your home will get you the right offer for the highest price.
One reason that the traditional strategy is still being used today is because of the limited financial resources of the average real estate agent. However, we allocate a significant portion of our income to running market research-proven marketing. Since we sell hundreds of homes, this means we have a significantly larger amount of money to allocate towards getting your home the exposure that it needs to get you top dollar.
Not only do we have more resources to invest in getting your home maximum exposure, we also have more knowledge of where to market your home to get you the exposure you need.
What we know:
That 90% of buyers look for a home on the Internet where more than 900 million websites are accessible.
How to tap into the top 5 real estate websites of Realtor.com, Yahoo! Real Estate, Homes.com, Trulia and Zillow to get the most amount of visitors to our site to find your home.
That professional img-wrappergraphy needs to be used when marketing your home because the first showing of your home will be online.
Professional copywriting strategies must hit the hot buttons that make buyers want to see your home.
The best ways to target buyers based on their lifestyle, occupation, family, school and safety/ security needs.
How to track all of the leads and prospects we get for your home and then report the information to you in a useful, structured and meaningful manner.
Quality Lead Conversion
---
Immediate response to lead inquiries, results in more buyers for your home.
Buyers have a tremendous amount of access to information about properties in which they are interested...at the click of a mouse button. Furthermore, they are very finicky and want as much information as possible in the shortest amount of time.
A recent survey noted that Agents have about 15 minutes to respond to a buyer inquiry. Failing to do so would make the agent 21 times less likely to get the chance to do business with the potential buyer.
We know this and actually have Immediate Response Systems in place to get in touch with buyer prospects within as little as 30 seconds (which is significantly shorter than the industry average of 16 hours).
We know that brand loyalty in real estate is among the lowest of all industries. Therefore, we equip ourselves with the best buyer lead conversion, retention programs, technology, and strategies that the real estate industry has to offer. This effort results in your home selling more quickly to a qualified buyer, than it would with virtually any other agent in your marketplace.
Here is our system for responding to and converting buyer leads:
Immediate Response Systems that offer a live response in 5 minutes or less, 16 hours per day, 7 days per week...providing a connect rate that is 106x that offered by the average agent.
A Professionally Trained Sales Team that is committed and held accountable to responding to buyer inquiries.
Lead Follow Up Systems that funnel all web traffic through one organized and efficient lead management system.
A Buyer Loyalty Program. More than 40% of the buyer business that comes into our office is from past clients and sphere of influence.
A Coming Soon Listing Program that gets buyers to seek out your listing and want access to your home while you're preparing it for sale.
Seller's Benefits:
Our lead response and conversion program brings hundreds of qualified buyers into our family of clients.
We have expert lead managers who are in constant contact with active buyers to show them the listings that match their criteria.
This service builds buyer loyalty, giving us a strong number of serious buyers to bring through your home.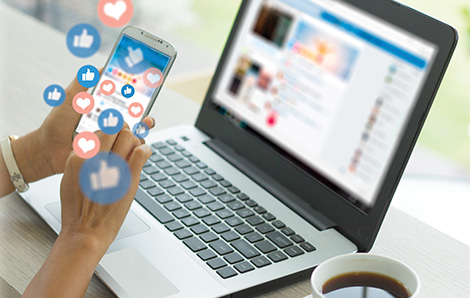 Leading Edge Internet Technology
---
Problem: The majority of U.S. households now have Internet access, and a great number of websites offer virtually unlimited real estate listings. As a result, today's buyers rely heavily on the Internet as their primary source of information and data about properties for sale. With thousands of real estate sites now competing for attention, very few agents have the time, tools, or knowledge to properly utilize the Internet as a sales tool.
Solution: We have developed partnerships with the best, most effective websites, each designed to capture a unique sector of the home-buying public and push them to our listings.
Seller's Benefits:
www.kchomelistings.com has listings, market data, and related information along with numerous free reports designed to entice people to identify themselves as potential buyers for our listings.
Your home is exposed to the world on 100s of different websites.
High quality pictures and professional descriptions capture buyers' attention.
Buyer's Benefits:
Our websites are recognized as extremely valuable resources for the free information buyers crave.
These sites allow buyers to circumvent dealing directly with agents while still getting their information.

Social Media Marketing And Immediate Response Systems
---
Social Media
Problem: There is a large audience of buyers who are influenced by social media. When homes are not strategically placed in front of this audience, exposure for your home decreases dramatically.
Solution: Utilizing the power of AI (Artificial Intelligence) we maximize the exposure of your home by targeting potential home buyers through all major social media channels. This includes Facebook, Instagram, YouTube, Twitter and a variety of other outlets. In fact, many of the homes we list each year are sold with the use of these tools.
Immediate Response Systems
Problem: More than 52% of home buyers say they drive past a home if they like what they see online. 42% of buyers report driving through neighborhoods they'd like to live in when they're considering buying a home. Many times they're greeted with an empty brochure box or worse, no brochure box at all! Sellers can miss out on potential buyers for their home because the buyers couldn't get the information they wanted and needed at the time they drove by.
Solution: Our texting feature allows the buyer to text a code and receive access to img-wrappers and additional information on your home instantly. When the buyer receives access, the buyer's telephone number is captured and our team is notified. This inquiry provides our sales team the opportunity to follow up with the buyer, provide additional information about your home, and in many cases set up an appointment to view your home.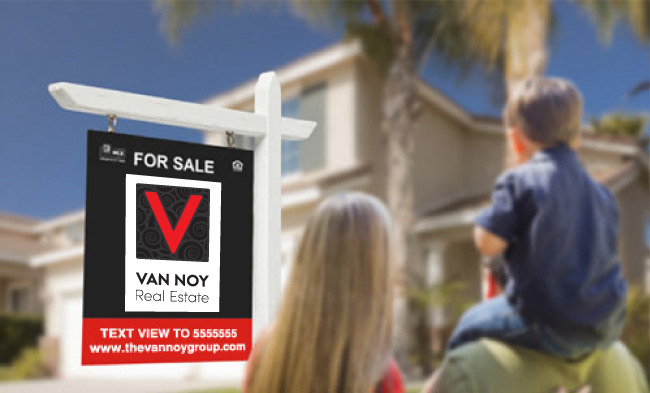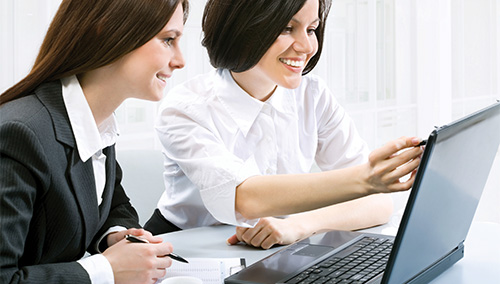 Seller's Feedback Program
---
Problem: Most agents put a sign in front of your home, place the home on the Multiple Listing Service and then wait to see what happens. When nothing happens, the agent often times just asks for a price reduction. Sellers are left feeling disappointed and don't understand why their home has not sold.
Solution: Our team constantly monitors the showings that take place on your home. We follow up with each showing and determine 3 things. We first get feedback on how the buyer and agent felt the home showed and what could be done to help the home show better. Next, we determine if the buyer purchased another home and why they chose a different home over yours. Finally, we get feedback on the list price.
Seller's Benefits:
You are constantly updated on how your home is perceived by the buyer.
You can quickly identify what can be done to improve showings.
You can easily monitor the sales process.
Continuous Networking Systems
---
Problem: Agents have hundreds of homes to scan through to find the right home for the buyer they are working for.
Solution: We proactively contact buyer agents in different companies and identify the agents that are looking for homes like yours.
Seller's Benefits:
Not waiting for agents to find your home on the MLS.
Buyer's Benefits:
Agents can locate the ideal home for purchase faster.
Step 4

Networking Strategies
We know the importance of social networking and have a plan that leverages the greatest amount of agents to sel your home. Facebook, Twitter, Google+, Blogger, Pinterest, Craigslist, YouTube, Instagram and the MLS are just a few places we target to increase the exposure for your home. In addition, we kow that 70% of homes are sold with the help of co-op agests. For this reason, we have developed a strategy that targets buyers who are already looking for homes similar to yours.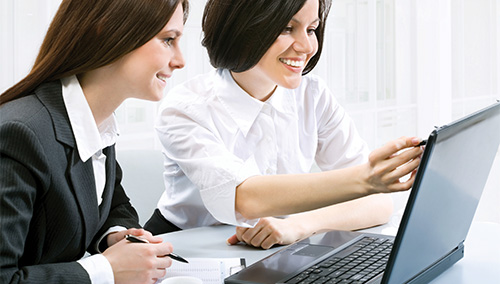 Target agents in your marketplace to increase the flow of buyers to your home.
There are 3 types of buyers in any market. The first group are "local buyers" searching neighborhoods, the Internet, and social media. Next, there are "out-of-town buyers" that typically search the Internet for homes. Finally, there are "buyers under the influence of other agents." To reach these buyers, you must have a system for attracting the greatest number of agents.
We know the importance of working with other agents in our marketplace and we have a plan that leverages the greatest amount of other agents to sell your home.
There's a common misconception among home sellers that you need to work with a local or neighborhood specific agent in order to get your home sold. The fact of the matter is that 70% of homes are sold by co-op agents. This means that you have a less than 30% chance that your agent is going to attract the buyer for your home.
To increase showings from co-op agents, we target buyer specialists in our market. This leads to increased showings from them, a higher profile for your listing among all buyer specialists and an expanded reach and exposure for your home.
We also make certain that co-op agents are paid a fair portion of the commission that is negotiated. This not only gets buyer specialists excited about your home, but also gets them to "talk up" your home to potential buyers. This positions your home in front of the stronger agents in our marketplace.
Marketing directly to the population of buyers in the marketplace, without focusing on the buyer specialists who work with these qualified buyers, can cost you thousands in equity, and weeks or even months, on the market.
Finally, the Multiple Listing Service and Board of Realtors is a networking ecosystem that provides massive exposure of your home to all the Real Estate Agents in the local market. This massive exposure ensures that any potential buyer working with an agent has the opportunity to learn about your home.
Step 5

Leveraging The Team Approach
Our team consists of full time trained professionals. Each team member has a detailed work description and daily schedule to follow. Imagine having 15 trained professionals all working together to get your home sold. This means instant responses to buyer inquiries, client questions answered immediately, and continuous marketing strategies. Every process for the listing and sale of a home has been documented and optimized to bring you the highest price for your home in the shortest amount of time.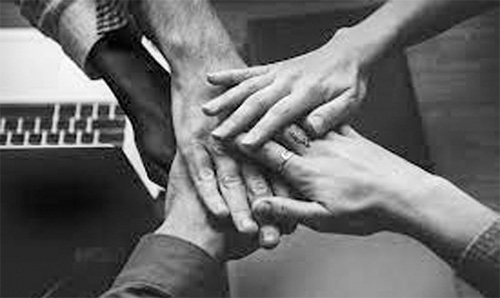 Your Doctor, Attorney, and CPA all have additional staff to serve your needs faster. Your agent should as well.
We work with a team of qualified specialists to help with your sale from inception to fruition. We have systems in place to ensure specialized services in the various areas necessary to get your home sold efficiently and effectively.
Our goal is simple...We don't want you to wait for anything. Instead, we want you to be waited on.
To provide the highest level of service our Team consists of:
Market Research Team that utilizes the appropriate tools to look at all the critical data and trend analysis above and beyond what can be found in the MLS to ensure the right price is identified for your home.
Pre-Listing Team that includes a staging professional, pre- inspection professional, and home improvement team. We continuously update our vendor list and pricing sheets to ensure the lowest cost.
Marketing Team that excels in managing your listing with true professionalism. This team is comprised of a listing and marketing coordinator with the essential lead and showing management systems. Constant communication and feedback with our clients is the hallmark of this position.
Closing Team to help make closing effortless. Throughout the closing process we have systems in place to manage all parties in the transaction and ensure all activities are completed as required by the contract.
No truly successful company on the planet has one person doing everything and that includes the real estate company you hire. We use proven systems to handle your needs at every turn.
Getting the most amount of money is not something that is left to chance. It is the result of proven, tested and measured strategies that we can offer you.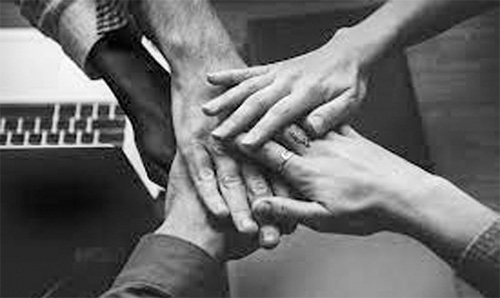 Listing Managers: Providing great customer service starts with excellent communication. Our listing coordinator speaks with you each week ensuring that you are updated on showings that have taken place on your home. In addition, your customized marketing plan will be tracked for results and modified as necessary in order to get your home sold faster and for more money.
Closing Managers: The old saying "the squeaky wheel gets the grease" holds true when it comes to running escrows. Our certified and licensed team oversees each and every escrow to ensure a smooth sale. Our team will regularly communicate with lenders and ensure that contractual timelines are adhered to with regards to appraisals, inspections, and loan documents. Our team will constantly update you on your escrow and is available for your questions.
Marketing Department: Offering a customized marketing plan requires a full-time specialist. This specialist understands how to attract the greatest number of buyers for your home. Each month new ideas for increasing buyer demand for your home are identified. These new ideas become projects and are assigned a deadline to be implemented. We encourage your feedback during the marketing of your home.
Listing Specialist: When it comes to selling your home, you want an agent that knows the market inside and out. Our team has been selling homes for the highest price, in the least amount of time with the least amount of complications, for years. To get the results sellers want, we offer a full-time listing specialist. This specialist knows how to take your individual home and design a plan that will maximize your sales price in a time frame that works for you.
Buyer Specialists: Providing the highest level of service and value to buyers means that you have to be available. Our buyer specialists have only one job: show the best home available on the market to our buyers first! Our team of buyer specialists are free to work with buyers quickly because of the limited responsibilities they have. This unique feature sets our team apart.
Seller Resources
10 Most Important Questions

to ask before selling your home
1.What's the difference between marketing and advertising a home and how does this difference affect me?
There are many definitions of both advertising and marketing and the differences between them. But it can be stated like this - ADVERTISING tells a story about something to attract attention. Advertising is a step in the marketing process. MARKETING is the planning of, and steps taken, to bring sellers and buyers of any product – especially a house – together.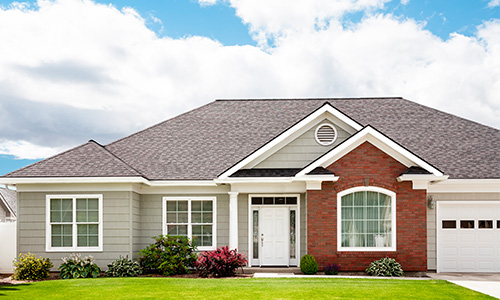 2. What are the specific elements of your home selling and marketing strategy that affect the selling price and the time my home will be on the market?
The specific elements are included in the listing presentation that I'm going to cover with you.
1) We know the market better than anyone in the area. We are students of the local, regional, and national real estate market and economy. Being an expert in this area lets us help you price your home properly so it will sell faster and for more money. It also allows us to position your home in the marketplace for maximum exposure and highest sales price.
2) We invest thousands of dollars each month on marketing and advertising. This is over 300% more than the average competitor in this marketplace spends. As a result, your home will get more exposure to a larger number of buyers, giving us the best chance to find a buyer who will pay the price you want for your home.
3) We have a Buyer Acquisition strategy. This strategy is 100 times more efficient than that of other agents in the area. We follow up with buyer inquiries on your home faster and with more skill than other agents in the area. We get more buyers to work with us and who will want to see your home. Any time you can drive the demand up on your home, you have a better chance of selling it faster and for more money.
4) We sell more homes and employ a straight-line negotiation strategy. This strategy helps us get you the results you want, netting you more when your home sells.
3. Do you recommend a pre-inspection and that my home be staged before I sell? If so, why?
We absolutely recommend both a pre-inspection and staging strategy for all of our sellers.
We recommend the pre-home inspection because of the huge savings you get by doing it, not to mention the headaches you can avoid along the way. You can save as much as 40% on the cost of any repairs or replacements the buyers may want you to do after the home inspection is done. Also, you give the buyers fewer opportunities to re-negotiate the price of your home when they already have a home inspection in their hands showing that the issues have been detected and resolved.
4. With the Internet being the first place that most buyers look for a home, can you identify for me the best Internet property marketing methods and why they work?
We pride ourselves on doing the best job in our marketplace to get your home the Internet presence it needs to sell.
We market on the top 5 real estate websites: Realtor. com, Yahoo! Real Estate, Homes.com, Facebook, Trulia and Zillow, so the largest number of buyers will see you.
Use professional img-wrappergraphy and video tours to ensure that the "first" showing of your home is amazing.
Write professional copy to appeal to the hot buttons of buyers looking for a home like yours.
Target buyers based upon their lifestyle, occupation, family, school, and safety needs.
We also track all the Internet leads we receive and report the information to you, so you are kept informed.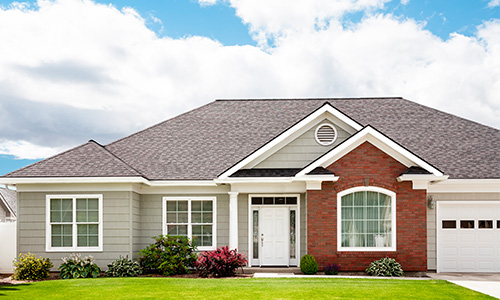 5. What reporting do you make available that shows how many unique visitors are seeing my home on various websites?
We have in-depth tracking that helps us see unique visitors that view your home. This gives us an advantage to follow up with the buyers that are excited to see your home in person.
Let us show you a couple reports and statistics we track in regards to unique visitors that will help us sell your home.
6. Do you have any information that details what home buyers find the most useful when it comes to searching for a home and what motivates buyers to take action?
Home buyers still rank real estate agents as the most useful source of information compared to the Internet, yard signs, billboards, television, and open houses. Coming in last were newspapers and print advertisements. Buyers most often find the home they purchase through a real estate agent. When they looked at property ads, what buyers valued most were img-wrappers, detailed property information, virtual tours, real estate agent contact information, and interactive maps.
7. Can you identify for me what buyers say is the number one reason they choose an agent for buying a home they found on the Internet? What in your business reflects that you understand this fact?
You may find this odd, but the number one reason a buyer chooses an agent for a home they found on the Internet is the time it takes an agent to respond to their inquiry. In fact 70% of Internet buyers picked that as the reason for choosing their agent. The industry standard is 16 hours (as unbelievable as that seems), but ours is as little as 60 seconds – with a maximum of 5 minutes in extreme cases.
We have Immediate Response Systems that offer an instant response, 24 hours per day, 7 days per week.
8. Do you have a marketing budget that outlines how you'll spend your resources to market my home and earn your fee?
We do have a marketing budget and we can outline the fees for you with a simple spreadsheet that we have created. This shows how we allocate our budget to get you the best results for selling your home.
9. How will you work to attract co-op agents so they show my home over other homes in the market?
We use a program that targets buyer agents in our marketplace that are already working with buyers that are looking for a home like yours. Since 90% of buyers use an agent to buy a home, this program is a great way to get more buyers through your home and ultimately a higher sales price. We track the agents that have viewed homes similar to yours and give them the opportunity to have a "first look" at your home.
10. What is your negotiation strategy and how can I count on you to negotiate from a position of strength instead of weakness?
Our negotiation strategy is pretty simple: put our needs to the side and put your needs on the front burner. We use a straight-line negotiation method that gets us from point A (where we are) to point B (where you want to end up) without giving up the "farm" to do it. We negotiate from a position of strength and protect your bottom line at all costs.
Proven Marketing Strategies
Here are just a few of the ways we ensure your home stands out from the rest and sells FAST!
SkyCam
We are always looking for new and exciting marketing tools to ensure we stay ahead of the curve. One such tool we utilize is aerial HD video with SkyCam. When a robust img-wrapper gallery and mass marketing isn't enough, the SkyCam is sure to fill the void and catch an eye.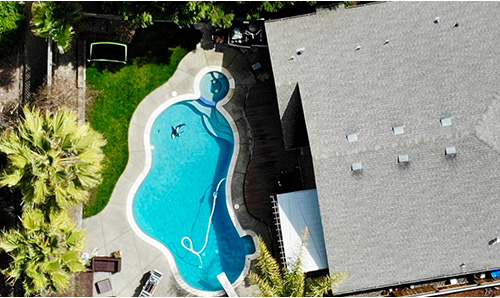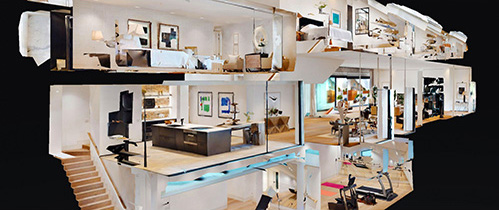 3D Showcase
We are proud to introduce our exclusive marketing product 3D Showcase. Homebuyers will create an immediate, lasting emotional connection to your property because they can experience it as if they were really there. Generate momentum like you wouldn't believe before the first open house with a space-age tool that will captivate buyers.
Expert Staging Advice
We will consult with you to determine what, if anything needs improvement in your home to make it show the best while on the market. Market research shows that staged homes sell in as little as 30 days and for up to 3-6% more than homes not staged. (Staging is optional but recommended in some cases.)


Virtual Home Staging
Virtual Staging is most commonly used for vacant houses. We will have our professional img-wrappergrapher take pictures of each room in the house. We then take these beautiful pictures and re-create them to include stylish home furniture pieces, eye-catching area rugs, and other art and decorative items. This "Make Over" helps home buyers imagine the potential of the vacant property as their future home. If you have looked at homes before then you know how hard it can be to imagine yourself in any given home. This is where virtual home staging can really be a major benefit.
Professional photography
With 90% of home buyers starting their home search on the internet, It has become more important than ever to ensure your home is professionally img-wrappergraphed. We utilize the latest technology and techniques to ensure your home looks amazing to all potential home buyers.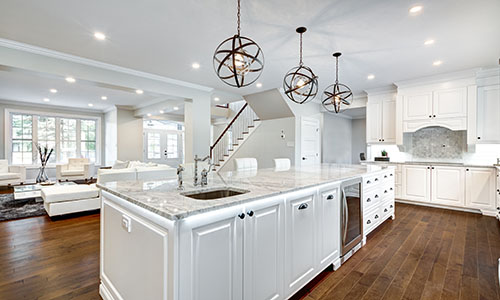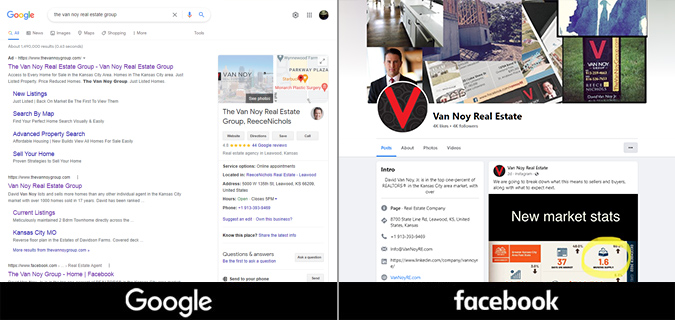 Geo-Targeting / Geo-Marketing
Utilizing Facebook, Google, and Bing... We target market local and out-of-town buyers for your home by determining the geo-location of a website visitor. In addition, we deliver relevant content to the visitor based on his or her location, such as state, city, zip code, organization, IP address, ISP or other criteria. This cutting edge method of marketing allows us to expose your home to a targeted group of potential home buyers.
Professional Flyers
Utilizing professional marketing pieces that people actually like to look at! To ensure maximum exposure these ads are distributed throughout every relevant real estate marketing avenue.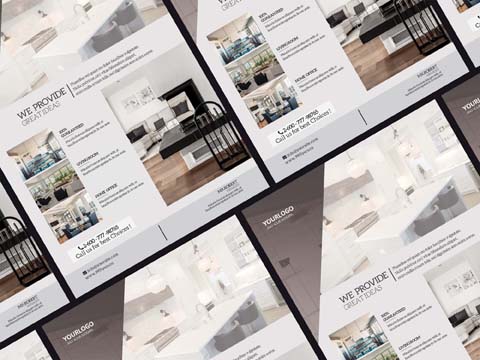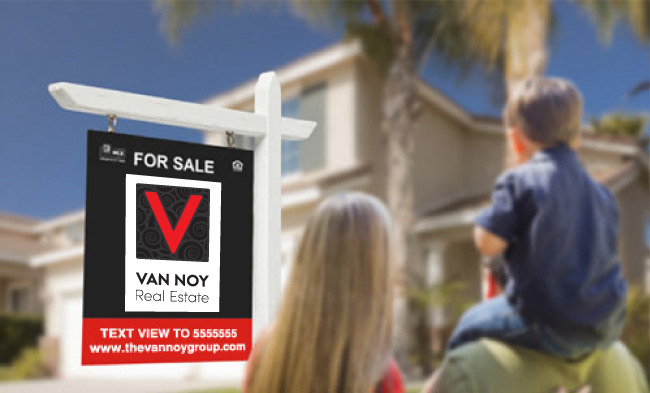 Signs with Call Capture & Texting Features
No home marketing strategy would be complete without the traditional "For Sale" sign. Of course, we don't stop there…on top of the real estate sign is a 1-800 number which provides detailed information about your home 24 hours a day. When a buyer calls the number, the caller hears a professionally recorded message. When the call takes place, our office captures the caller's name and phone number. This call capture feature gives our sales team the opportunity to follow up and set an appointment. Since many homebuyers prefer the convenience of Texting, our team has designed a system that offers instant access to the professional img-wrappers of your home and other detailed information.
Open Houses
Open houses are a great tool for locating a buyer for your home. We employ a guerrilla-style open house strategy which includes massive social marketing prior to the open house, a robust networking strategy to ensure agents know about the open house, internet marketing of the open house and of course LOTS of real estate signs.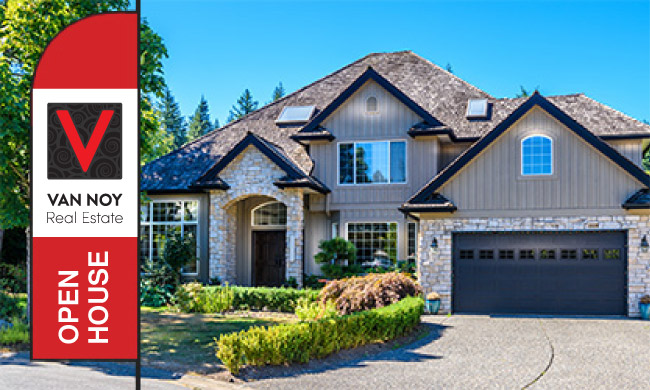 Precision Marketing Solutions
We utilize a very sophisticated set of marketing databases and management systems that have been proven to pinpoint potential buyers for homes that meet your specific criteria. As a result, our time is only spent prospecting the most relevant leads. This kind of precision marketing is the pinnacle of real estate marketing solutions.
Thank You!
From the desk of

David Van Noy
Dear Homeowner,
Thank you for taking the time to review our MARKETING PLAN of action. We recognize that selling your home can be perhaps one of the most important decisions you make. We are confident that the plan you are about to review will bring you the highest price for your home, in the least amount of time, with the least amount of aggravation.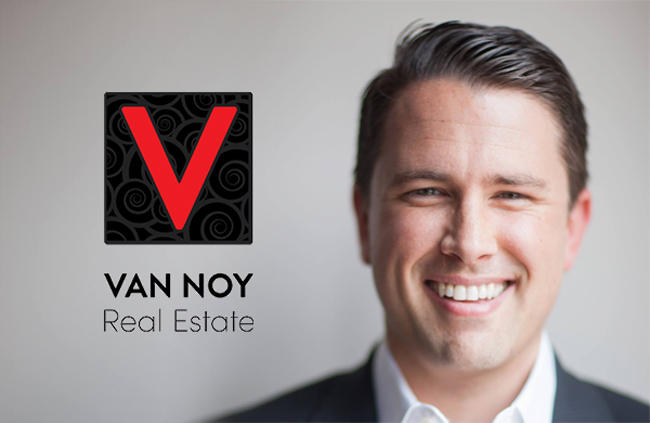 We have spent more than 20 years researching and developing systems that are proven to get positive results. We fly all over the country to meet with other top real estate agents, looking for the newest and most innovative ways to get the results that sellers want. The best ideas for selling homes have been implemented in our marketing plan and have resulted in more than 5,000 properties sold.
A basic overview of our marketing plan looks like this: First we study the market in great detail and determine how it relates to the sale of your home. Next we design a customized marketing plan that targets the greatest number of buyers for your home.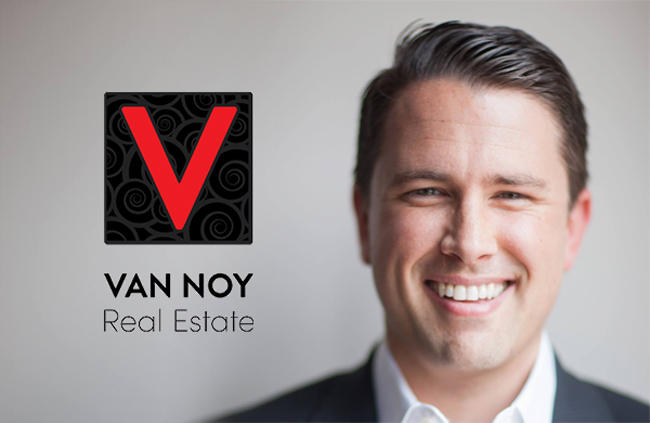 Then we blast your home to the entire market using online, print, and networking strategies that generate the fastest results. Finally, we negotiate the highest price for your home using our unique trend analysis. The end result is your home sold in a time frame that is designed by you, at a price that you are happy with.
We are so confident that you will be happy with our marketing plan that we offer a 100% satisfaction guarantee or we will cancel the listing with no questions asked. We look forward to getting your home sold!